Baby's World, Grasp & Feel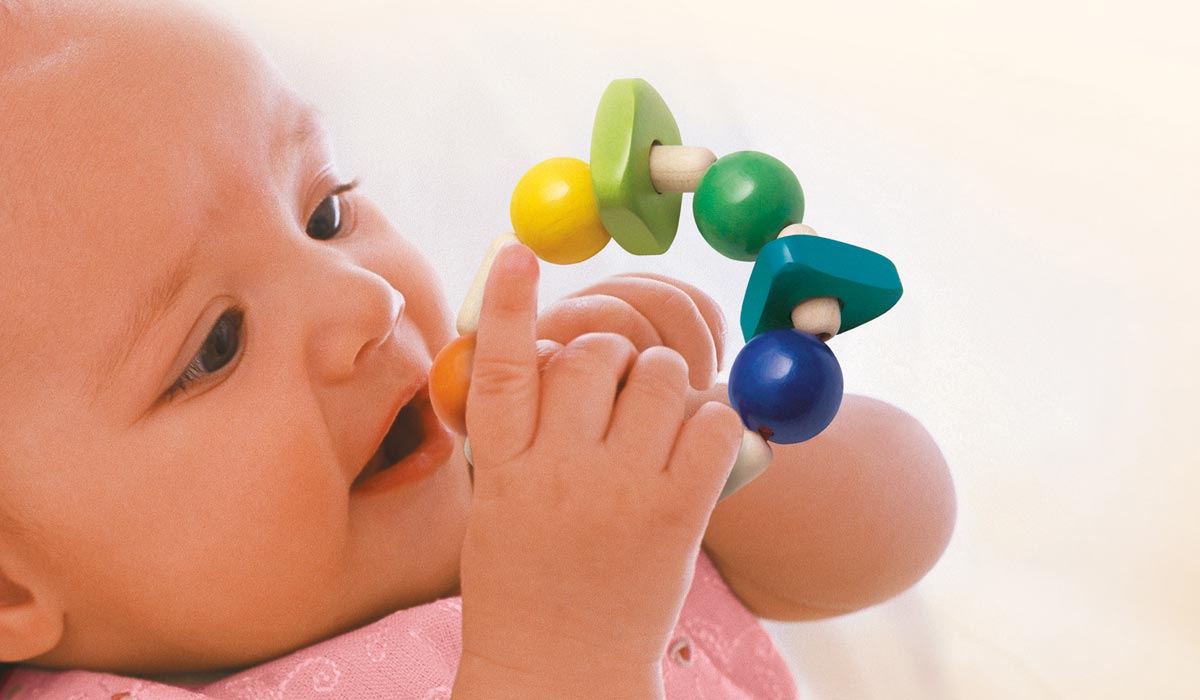 Gripping entertainment
stimulates all senses of little ones:
The innovative, carefully crafted first toys initiate early appreciation of colour, shape and sound.
Great fun for little hands: child-oriented shapes, resilient finishing and saliva resistant colours allow for safe enjoyment.
Touch, taste, discover the world
The skin on babies' hands and lips is particularly sensitive. In order to explore surfaces, they handle objects and put them in their mouths. This toy from Selecta is orientated specifically at this stage of development and also facilitates practice of targeted grip and coordination.
Selecta wooden toys:
Natural – right from the start.


Made from natural wood


Water-based, environmentally friendly colours


Tested for safety by independent testing institutes