Delightful & Useful, In The Playroom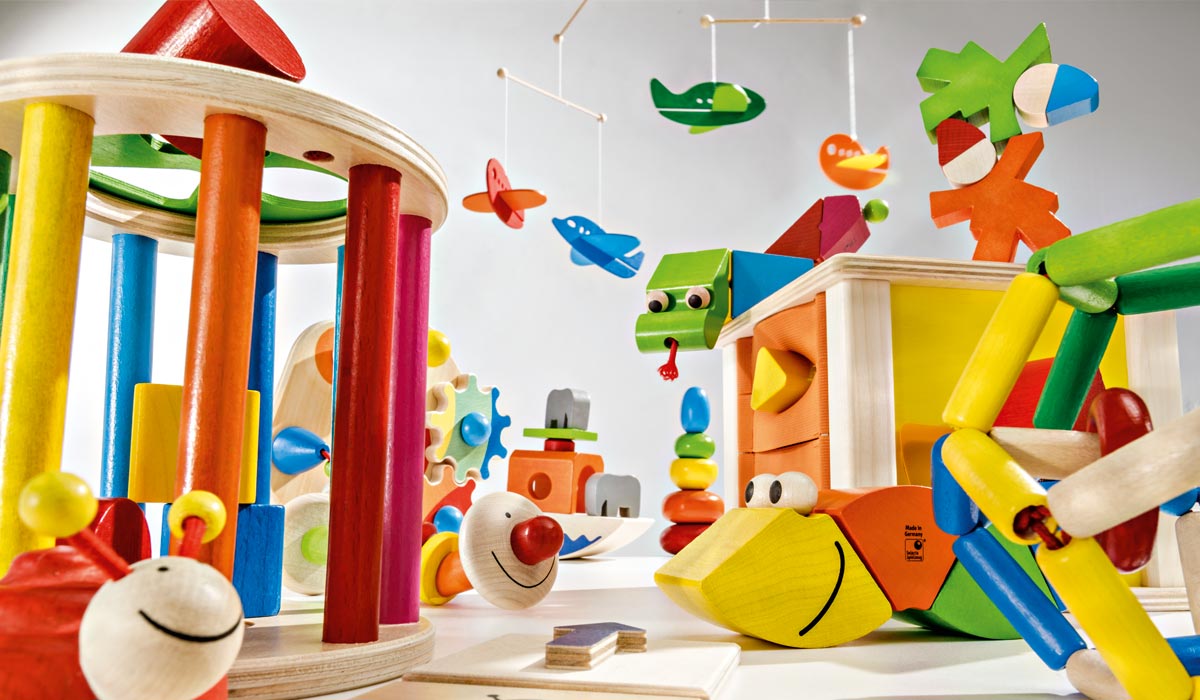 Eye catching
That's our decoration and accessories
for the play room. Not only delightful,
but functional.
Expectant mums, dads, grandmas and grandpas choose the decoration for their first baby room with joyful anticipation and loving care. Familiar objects to accompany a growing child and complete
the decoration of their room
An exciting play room in the day
A friendly place at night.
Growing with the needs of the child
Where possible, you should furnish a nursery to be long-lasting. The colourful wooden accessories from Selecta are enjoyable for both babies as well as small children. They are so robust that they will accompany your child throughout the years.
Note:
Please be aware that mobiles are not toys. Mobiles are meant only for a child's visual stimulation and should not be mounted within reach of the child. Mobiles must be removed when the child starts to sit up and is able to reach parts of the mobile.
Selecta wooden toys:
Natural – right from the start.


Made from natural wood


Water-based, environmentally friendly colours


Tested for safety by independent testing institutes