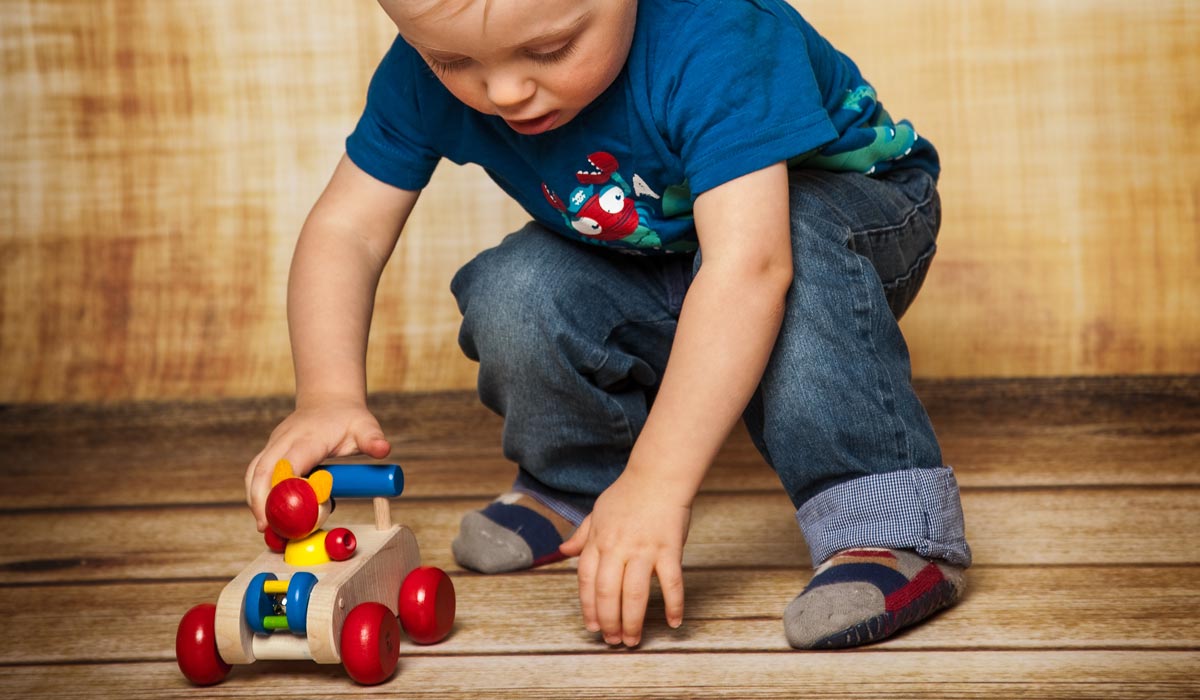 Welcome to Selecta wooden toys Kids World!
In early childhood (from the beginning of the first year up to the end of the third year of life), your child learns complex motor skills. They can now distinguish between themselves and the environment, and the urge to move is increasing. After around 12 months they can already take their first steps, and six months later they can pull themselves up the stairs using the banisters, as well as walk backwards.
You can support these phases systematically with Selecta's Kids World wooden toys:
Fun & Play encourages the desire to hit, hammer and train the sense of hearing.
Under the heading of Move & Experience, your child is certain to find their first friend – a pull-along toy animal or a push-along figure!
The wooden toys in Sort & Place specifically support the recognition of shapes and colours, as well as logical and structural thinking.
Our Stick & Stack toys teach dexterity and train the fine motor skills.
Spatial imagination is fostered through the complex play components of Discover & Explore.
And our toys in the Learn In Play section are perfect for encouraging the ability to remember and concentrate.
By the way, in our Advice section you will learn many interesting facts about a small child's development stages.