Steiff – Made by Selecta®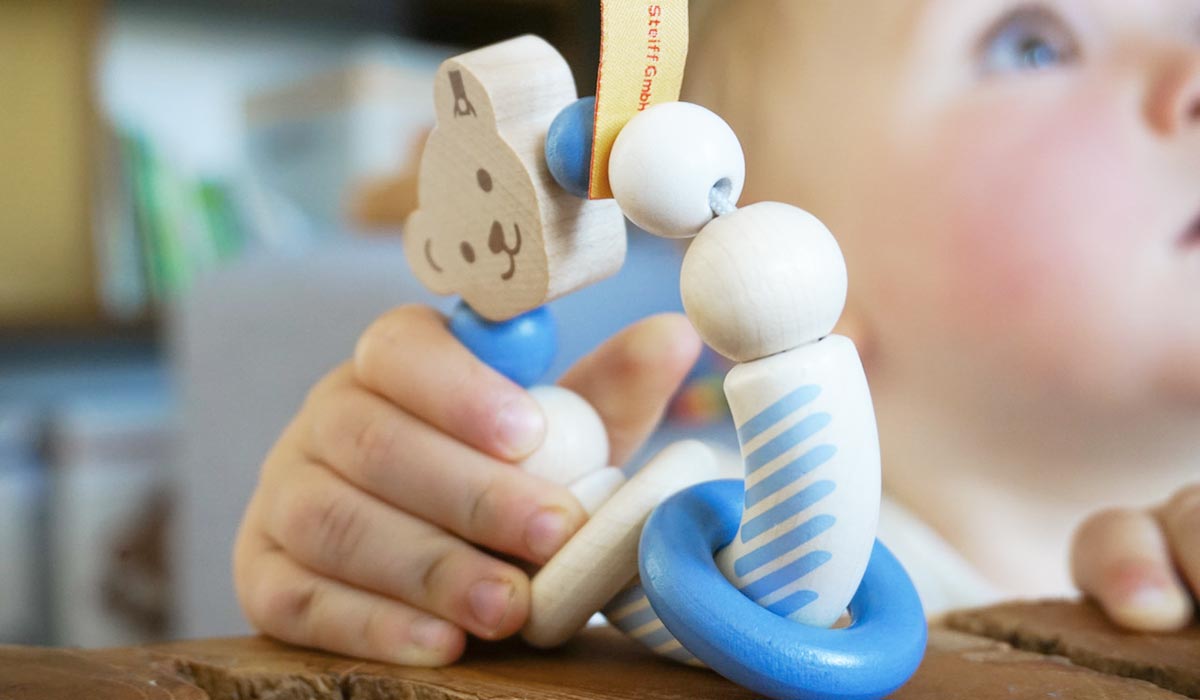 The best of both worlds!
Two traditional brands, Selecta® and Steiff, are joining forces to create a range of high-quality wooden toys – and to give the most famous teddy bears in the world a new feel. Both of these companies stand for quality, product safety and lovingly-made toys which are not only companions for young children but also encourage their development.
The collection produced by these two brands includes products from Baby's World, Small Kids' World and Children's Room.