Toyshop and supermarket shelves are filled with products for children: toys of all colours, shapes and materials for children of all ages. Navigating this jungle and picking good, suitable toys appropriate to your child's age and stage of development is, as a result, not always easy. Even if the nature and particular taste of the family plays an important role in the selection of toys, there are a few general criteria to take into consideration when choosing toys: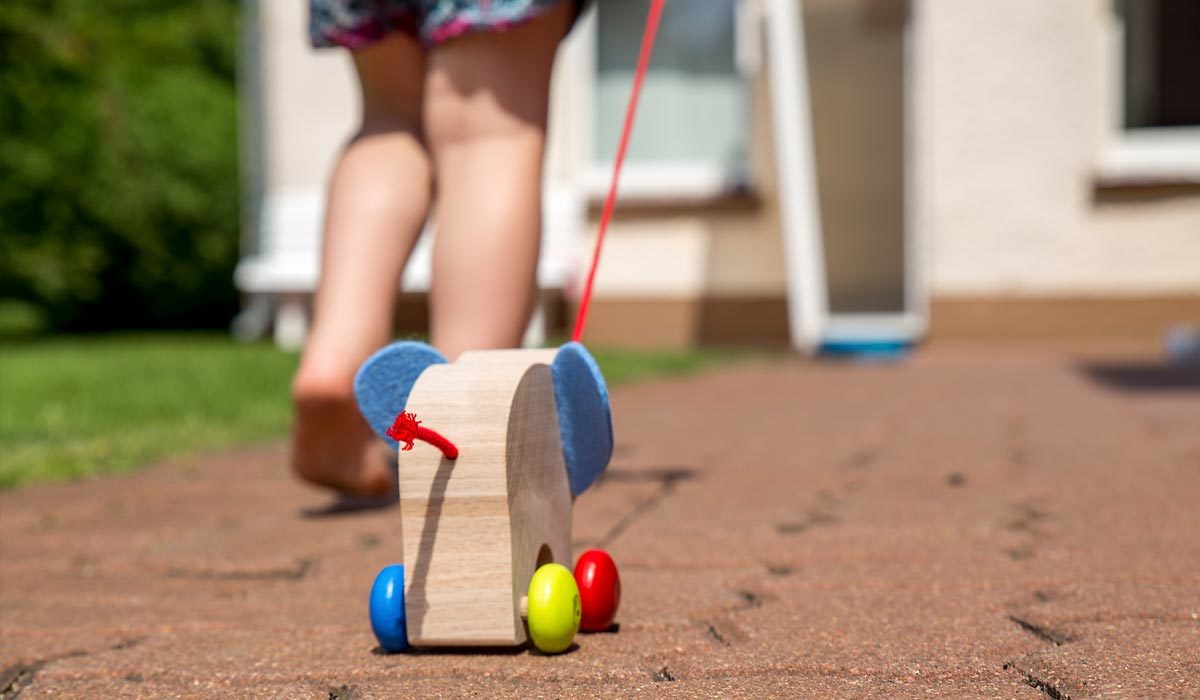 • Children should be able to interact with a toy in a variety of ways: small children in particular like to investigate toys with all their senses and not just touch them with their hands, but also stick them in their mouths, turn them around and hit them on the floor. A good toy should withstand this 'endurance test' and be suitable for many different methods of play.
• Since babies' and small children's playthings are used in so many different ways, attention should be paid to the materials, paints and small parts used in manufacture: the toys should contain no plasticisers, no toxic paints or varnishes and no small parts that might be swallowed. Make sure, that toys are tested for safety by independent testing institutes. The CE mark simply confirms that the minimum EU requirements have been met. All toys for sale in Germany must carry this mark.
• Even if there is a wide range of toys available, durability is an important quality criterion: the toy should not just look robust, it should also be versatile and durable. Wooden building blocks with prints can, for example, act as a first puzzle, but they can also be used to build a tower. Before you decide to buy a toy, it is therefore sensible to ask whether your child will be able to play with it in different ways for a long time. Or does the toy only offer a limited range of activities and a restricted functionality? Does it offer scope for imaginative interaction, or is its design very detailed, allowing for only a few alternative methods of play?
Long-lasting toys are sustainable
Even if we are sometimes led to feel that toys must be constantly replaced and renewed, durability and functionality are important properties for toys to have—especially today, as we think of a worthwhile future for our children. Toys are no exception to the concept of 'less is more' if they are exceptionally high-quality and of the kind that children can enjoy for a long time.
This is an article by our guest writer Susanne Mierau. She is the mother of three children, a trained educationalist (specialising in infant pedagogics), a family counsellor and the editor of the online magazine geborgen-wachsen.de ('Growing Up Safely'), as well as the author of guides on the topic of living with babies and small children.
You might also be interested in the following: