Taking a new baby on his or her first outings can be a tense experience for the whole family: is the baby feeling comfortable? How can we transport them so that they feel secure outside the home and we don't get stressed? Promoting your baby's physical comfort starts with your choice of transport: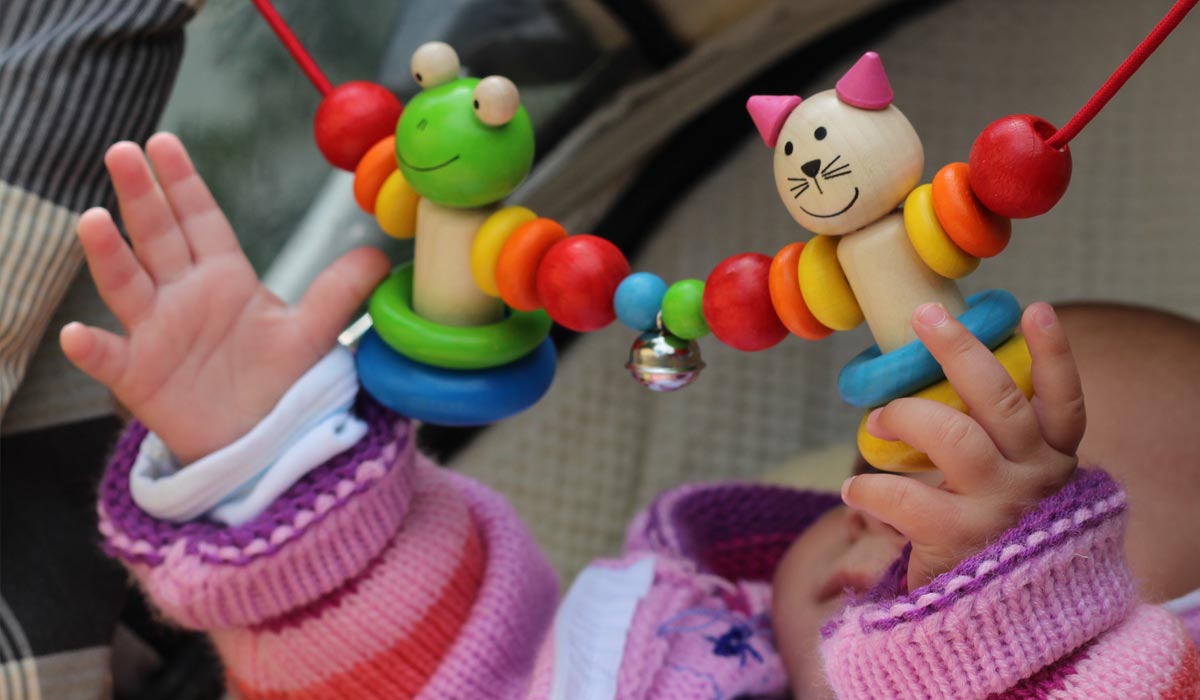 In the car: never travel without a baby carrier or child seat
Anyone who travels by car is sure to have bought a suitable child seat for the baby even before the birth. Obtaining good advice on this is always important to ensure that you choose a safe, appropriately-sized and comfortable model. Specialist retailers who deal exclusively in child seats offer good advice and a wide range of products. Your baby's car seat should really only be used when they are actually in a vehicle, since the posture that infants have to adopt in these carriers has an adverse effect on the spine, and their curved shape can make breathing difficult. The ADAC (the German Automobile Association), too, recommends that you do not use your baby's seat to carry them outside the car in the first few months, but instead switch to a pushchair or sling. Once the baby is a little older, small toys, touch-and-feel books and chains can be provided to help them pass the time in the cramped seat.
In the pushchair: babies can travel safely and comfortably
Pushchairs are often used for taking babies out on their first trips, especially when a parent needs to go shopping. It is, however, important to fulfil your baby's needs and prevent them from getting irritated. Many babies—especially at the start—prefer to be carried and need the secure feeling that the body of their caregiver provides. It is, therefore, a good idea to pack a sling as well, so that you can hold your baby close to your body should they need more intimacy. To make your child more comfortable in the pushchair, you should keep an eye on their position: it is uncomfortable for babies to lie stretched out on their backs, and this often leads to them becoming extremely restless after just a short time. Research into kinaesthetic infant handling shows that a baby is happier lying on a towel that has been folded to slightly elevate their head and legs. A scrunched-up muslin under the legs can also make the baby's position more comfortable. Apart from this, babies under the age of one find it comforting to be able to see the parent who is pushing them along, as this makes them feel safer and allows them to communicate their needs quickly.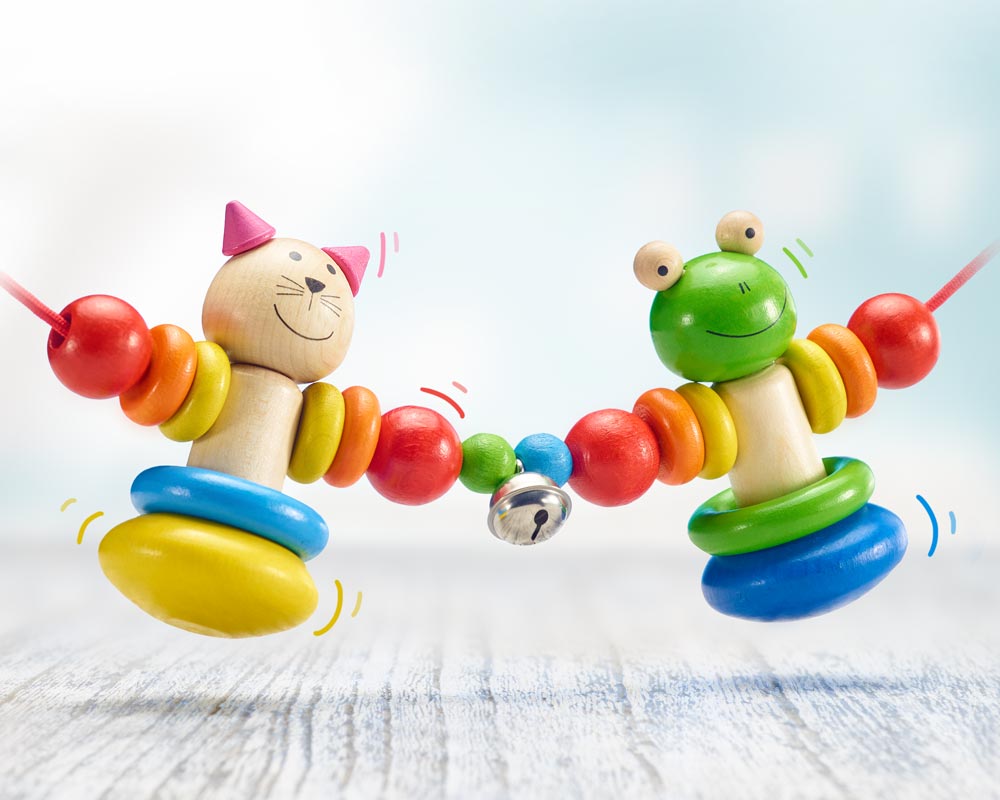 In the sling: the correct position enables physical contact and good posture
Many babies love being carried. Nowadays there is a large range of slings and carrying aids on offer; you can find something to suit every requirement and taste. Special carrying consultants can help you select a product, explain how it is used, and thus help you avoid hurting your baby by using the sling incorrectly. From the start, babies can be carried in front of you so that their heads are close enough to kiss, on your back or even at your side. All these methods of carrying are very good ways of meeting your baby's needs: the baby experiences physical contact with you and can pull backwards (as long as they are not being carried facing away from you, which is generally not recommended), while the 'frog leg position' meets their needs and, if they are being carried correctly, is also very good for the hip joints. If a baby has a tummy-ache, carrying can help to relieve flatulence. When they are in a sling or carrying aid, babies can also be breastfed discreetly wherever you are. The only disadvantage is that you will also have to carry your shopping or pull it in a trolley.
A sling or carrying aid is not suitable for transporting a baby on a bicycle. Only when children are able to sit securely and wear a helmet can they be transported on a child seat attached to a bicycle. Before this you can use a bicycle trailer with a baby carrier. The same recommendation for limiting the amount of time the baby stays in the carrier applies here as well.
This is an article by our guest writer Susanne Mierau. She is the mother of three children, a trained educationalist (specialising in infant pedagogics), a family counsellor and the editor of the online magazine geborgen-wachsen.de ('Growing Up Safely'), as well as the author of guides on the topic of living with babies and small children.
You might also be interested in the following: